Leiden Alumni Webinar Leesgedrag en - bevordering kinderen - 17 mei 2021
Policy
Students and employees of Leiden University may upload videos on Kaltura. Only upload videos that you made or that you are authorized to use. You must own the copyright to your video or hold permissions from the copyright holders. If you believe your copyright-protected work was posted on Kaltura without authorization, you can send an e-mail message to: [email protected] or flag the video in question. Leiden University expressly disclaims all liability for damages in any way resulting from or in connection with the use of videos on Kaltura.
Is it all in the game? Waarom kinderen meer moeten lezen en wat we daaraan kunnen doen.
Nederlandse kinderen en jongeren lezen steeds minder en steeds slechter. De oorzaak wordt al snel gezocht bij het gamen en de sociale media, maar is dat terecht?

Moeten we ons er überhaupt druk over maken in een visueel en digitaal ingestelde samenleving?
Hoe kijken kinderen en jongeren hier eigenlijk zelf tegenaan?
En: wat kunnen ouders en leraren doen om kinderen en jongeren meer aan het lezen te krijgen?
Deze en andere vragen over lezen, leesgedrag en leesmotivatie worden in dit webinar besproken door universitair docent dr. Suzanne Mol en alumnus Engelse Taal- en Letterkunde drs. Kees Broekhof. De sprekers geven een kijkje in internationaal en Nederlands onderzoek en wijzen op kansen voor ouders, scholen en educatieve organisaties om het leesklimaat in Nederland te verbeteren.
Gedurende het webinar is er de mogelijkheid om vragen te stellen aan de sprekers.


Over de sprekers
Dr. Suzanne Mol
Dr. Suzanne Mol studeerde Gezondheidswetenschappen aan de Universiteit Maastricht (cum laude) en promoveerde aan de Universiteit Leiden op het proefschrift To Read or Not to Read. Daarna was zij post-doctoraal onderzoeker bij de programmagroep Leer- en Gedragsproblemen in het Onderwijs aan de Universiteit Leiden (2011), bij de School of Education van de University of Michigan (2011-2012) en bij de afdeling Onderwijsneurowetenschap aan de Vrije Universiteit Amsterdam (2012-2015).
Sinds september 2015 werkt zij als Universitair Docent bij de programmagroep Leer- en Gedragsproblemen in het Onderwijs aan de Universiteit Leiden.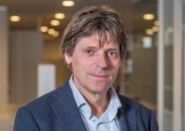 Drs. Kees Broekhof
Drs. Kees Broekhof studeerde Engelse Taal- en Letterkunde aan de Universiteit Leiden en Migratie- en Integratiestudies (cum laude) aan de Erasmus Universiteit. Sinds 1994 is hij werkzaam als taalexpert voor onderzoeks- en projectbureau Sardes. Hij werkt samen met scholen, kinderopvangorganisaties, bibliotheken en landelijke organisaties om het taalonderwijs te versterken.
Broekhof is lid van het internationale ProLEER-netwerk voor taalontwikkeling en taalonderwijs dat jaarlijks bijeenkomt aan Harvard University. Hij voert scholingstrajecten uit, geeft workshops en lezingen en publiceert geregeld in boeken en vakbladen.
…Read more
Less…
Tags